MANAGEMENT

http://kweebus.be/site/wp-admin/includes First-class communication is only possible with the best and brightest minds. That is why we hold ourselves to the highest standards and only work with the best of teams and our partners are involved in day-to-day client relations.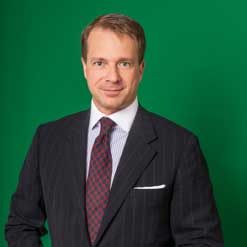 Gregor Schönstein – Managing Partner
In 2007, Gregor Schönstein co-founded Public Interest Consultants. Since then, he has been Managing Partner and co-owner of Austria's leading consultancy for strategic communications and public affairs.
Before that, Gregor Schönstein headed the division for lobbying and strategic communications at several leading communication consultancies. He worked as a journalist in Vienna and worked in the marketing division of the US consumer-goods corporation Procter & Gamble (P&C). Gregor Schönstein started his career in 1982 at the Austrian Public Broadcasting Station ORF, where he worked as an anchor and actor.
Bernhard Nagiller – Managing Partner
Since 2016, Bernhard Nagiller is partner and co-owner of Public Interest. He is deemed one of the most accomplished and savvy communication experts in Austria. His particular field of expertise lies in the areas of media relations, crisis communication and positioning. Through his vast networking and strategic problem-solving expertise he helps his clients to better and faster achieve their respective goals.
Previously, Bernhard Nagiller was head of communications & strategy and authorized officer (p.pa) at the Austrian National Industry Holding (ÖIAG, today ÖBIB). During that time, he was able to weave a close network with other publicly owned holding companies in Europe. Before that, he worked at the globaly engaged industrial corporation RHI in various function, among others as head of strategic project management and executive assistant to the CEO. Bernhard Nagiller, who holds a university degree in Business Administration, started his career at 23 years at an international management consultancy.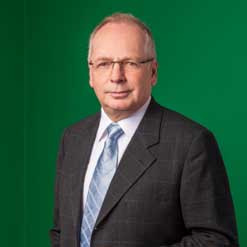 Christian Domany – Senior Advisor
Since 2010, Christian Domany is a Senior Advisor at Public Interest. His particular expertise lies in Change Management, market positioning strategies and public affairs management. Domany, who holds a degree in Business Administration, started his career at Creditanstalt Bankverein, before spending many years at advocacy groups and in the private sector.
Christian Domany has long-time experience in strategic management and change management, particularly in the financial services and aerospace industries and advocacy groups. Among others, he was deputy secretary general of the Federation of Austrian Industries (WKÖ), secretary general of Sparkassenverband and the Austrian Federal Economic Chamber. After that, he was director for finances, personal and non-aeronautical affairs at Flughafen Wien AG. He also served as chairman of the aerospace section within the WKÖ and is, among others a board member at "Quality Austria", ÖGV and the "Kuratorium Sicheres Österreich".
Markus Felmayer – Senior Advisor
Since 2017, Markus Felmayer is an independent consultant and senior advisor at Public Interest. Born in Vienna in 1958, Felmayer grew up in Austria, Brazil in Germany. After returning to Vienna to obtain his degree in Business Administration, he held several sales and management positions at IBM, among which a two-year assignment abroad in IBM Europe's Paris headquarters.
Between 1996 and 1999 Felmayer was the Country General Manager for Silicon Graphics Austria. In 2000, he returned to IBM's CEE, Middle East and Africa division, where he spent several years as Sales Executive for Financials. As Transition Executive, Felmayer spearheaded the transition of IBM's PC business to Lenovo in the CEE & MEA regions. In 2008 Felmayer moved to Dubai to head the CEE & MEA sales center. Between 2011 and 2017 Felmayer held the position of Vice President for Sales at IBM Austria.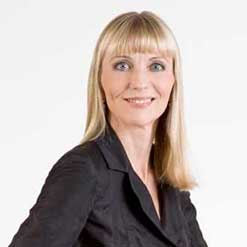 Andrea Van Arkel – Managing Partner Brussels
Andrea Van Arkel brings with her many years of successful experience and cooperation with decision-makers in Brussels. Van Arkel, who holds a degree in law from the universities of Regensburg and Munich, worked as a lawyer for the European Commission, the International Court and a Brussels law firm. She was also head of the Deutsche Post's Brussels representative office.
Van Arkel has worked successfully for small and medium-sized companies and multinationals particularly in the functions of public affairs, advocacy and alliance building. In Brussels, Van Arkel supports companies and associations in the areas of energy, environment, health, food, financial services and trade policy. In addition to her native German, she is fluent in Dutch and English.